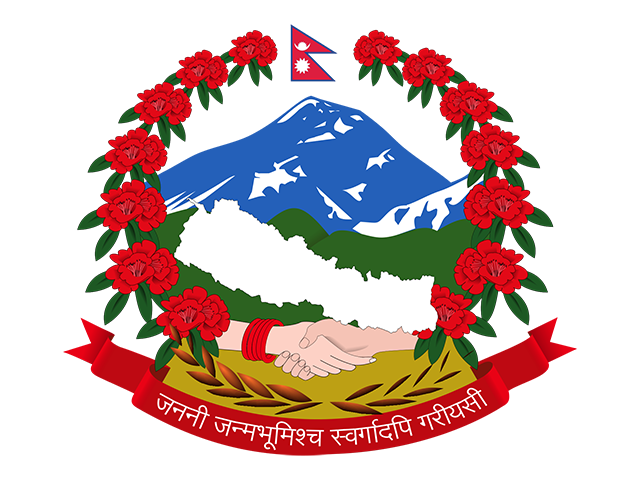 The citizens of Nepal are known as Nepali or Nepalese. The Nepali are descendants of three major migrations from India, Tibet and North Burma, and the Chinese province of Yunnan via Assam. Among the earliest inhabitants were the Kirat of the eastern region, Newars of the Kathmandu Valley, aboriginal Tharus of the Terai plains and the Khas Pahari people of the far-western hills. Despite the migration of a significant section of the population to the Terai in recent years, the majority of Nepalese still live in the central highlands, and the northern mountains are sparsely populated.
Nepal is a multicultural and multiethnic country, home to 125 distinct ethnic groups, speaking 123 different mother tongues and following a number of indigenous and folk religions in addition to Hinduism, Buddhism, Islam and Christianity. According to the 2011 census, Nepal's population was 26.5 million, almost a threefold increase from nine million in 1950. From 2001 to 2011, the average family size declined from 5.44 to 4.9. The census also noted some 1.9 million absentee people, over a million more than in 2001; most are male laborers employed overseas. This correlated with the drop in sex ratio to 94.2 from 99.8 for 2001. The annual population growth rate was 1.35% between 2001 and 2011, compared to an average of 2.25% between 1961 and 2001; also attributed to the absentee population.
Nepal is one of the ten least urbanized, and the ten fastest urbanizing countries in the world. As of 2014, an estimated 18.3% of the population lived in urban areas. The urbanization rate is high in the Terai, in the doon valleys of the inner Terai and in the valleys of the middle hills, but low in the high Himalayas. Similarly, the rate is higher in central and eastern Nepal compared to further west. The capital, Kathmandu, nicknamed the "City of temples", is the largest city in the country and the cultural and economic heart. Other large cities in Nepal include Pokhara, Biratnagar, Lalitpur, Bharatpur, Birgunj, Dharan, Hetauda and Nepalgunj. Congestion, pollution and drinking water shortage are some of the major problems facing the rapidly growing cities, most prominently the Kathmandu Valley.
The estimated population in FY2018 is 28,095,714.
According to the 2011 census, the number was 26,494,504.